Here is a caption from a brand new feature on FinBrain Terminal: App Store Ratings and Review Counts Dataset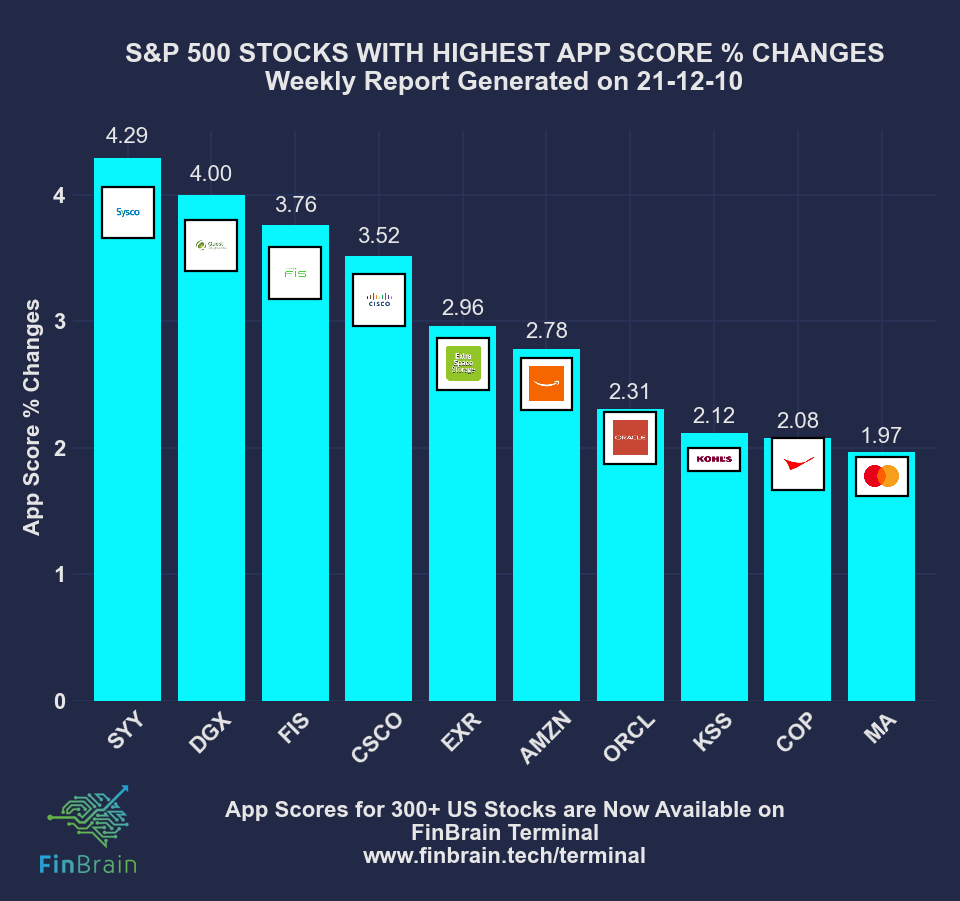 SYS – Sysco Corporation, DGX – Quest Diagnostics and FIS – Fidelity National Information Services apps have seen the highest percentage increase in their app scores compared to the last week. Amazon, Oracle and MasterCard apps also exhibited promising score increases within one week. These companies are definitely worth keeping an eye on, as the mobile app adoption and usage can tell a lot about how the company is performing.
Companies that keep their customers satisfied can definitely deliver better financial results and the app scores can be a great way to understand if the users and customers are happy with a company's services, or not. This alternative dataset can be used as a leading indicator to understand how the users like the company's mobile services, which can affect the company's revenue figures directly. Exploring this dataset further, can definitely help traders on generating alpha and beating the markets.
The app scores and review counts for 250+ companies listed under S&P500, 120+ companies listed under NASDAQ and 270+ companies listed under NYSE will be available on FinBrain Terminal and FinBrain API starting from the next week. You'll be able to see how these values evolved over the time on the charts and a brief evaluation on the technical reports on each ticker's page on FinBrain Terminal, as well as be able to retrieve the whole dataset through FinBrain API.

Best Regards,

FinBrain Team
www.finbrain.tech
[email protected]