Elon Musk is now the largest shareholder in Twitter with a 9.2% stake. Twitter shares surged as much as 27% after Musk's purchase was revealed Monday in a regulatory filing.
Could you predict this move beforehand and make money out of it? If you know where to look, definitely yes.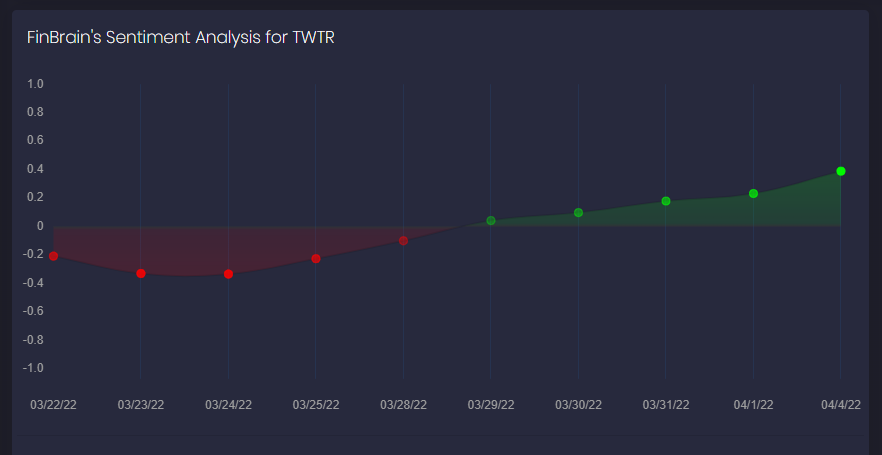 The chart above shows how the sentiment for Twitter Inc. (TWTR) turned positive on Mar.29 and had kept the strong uptrend since then.
FinBrain's Technical Report on Apr.02 also indicated that the options buyers were making strong bullish bets on TWTR based on the put/call volume and open interest ratio – 0.43 and 0.69 respectively.
Our AI generated predictions published on Apr.02 indicated an expectancy of 4.5% upward move in TWTR stock within a 10 day period.
Alternative data and AI enabled analysis tools signaled the bullish move on TWTR beforehand. If you know exactly where to look, you can take advantage of the opportunities that the markets present.
Someone in the markets always knows something and once you use the right tools, you can capture and interpret the dynamics of the markets with a remarkable performance.
Visit FinBrain Terminal to spot the best opportunities in the market.
We wish you a successful week.
FinBrain Technologies